Learn with Google
Chromebooks come with leading Google products built-in, like Search, Gmail, and Docs, so students and teachers can learn, create, and collaborate right out of the box. Administrators can also remotely setup different user groups and access and personalize with specific educational apps from the Chrome Web store.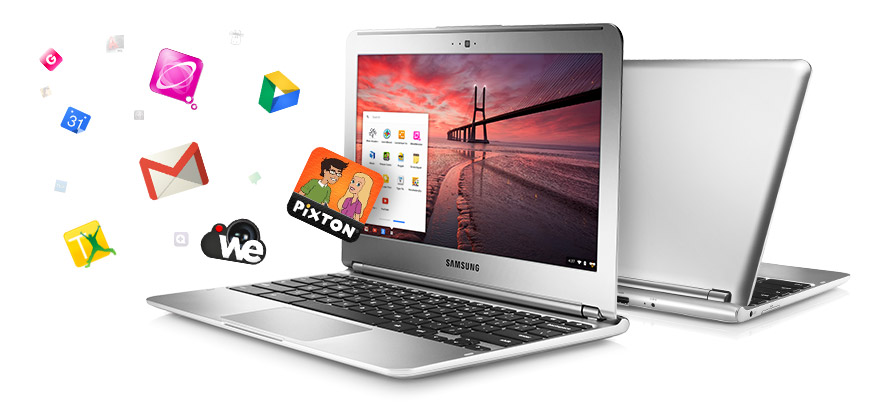 Google apps built in
Create and share documents with Google Apps for Education (optional), explore another city or country on Google Maps, or watch a video on trigonometry on YouTube EDU, and more, with built-in apps.
Go Chrome fast
Load websites in a snap with the built-in Chrome browser, the world's most popular web browser. With Chrome Instant, web pages frequently visited begin loading as soon as you start typing their URLs.
Works with other devices
Chromebooks sync seamlessly with other devices running Chrome - like an Android phone, tablet, etc. so students and teachers can access their files, bookmarks, apps, and other settings everywhere.
Apps for the Classroom
The Chrome Web Store offers thousands of free and paid educational apps, tools, and extensions to help students and teachers make the most of their Chromebook. Create video projects with GoAnimate, learn geometric theorems with Geogebra, and get the most out of class with learning management system Haiku LMS – a world of learning awaits.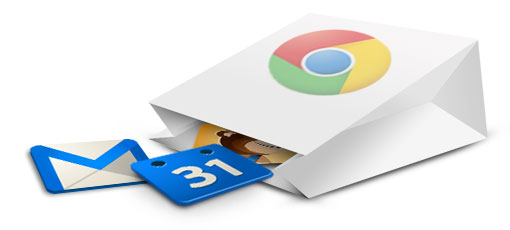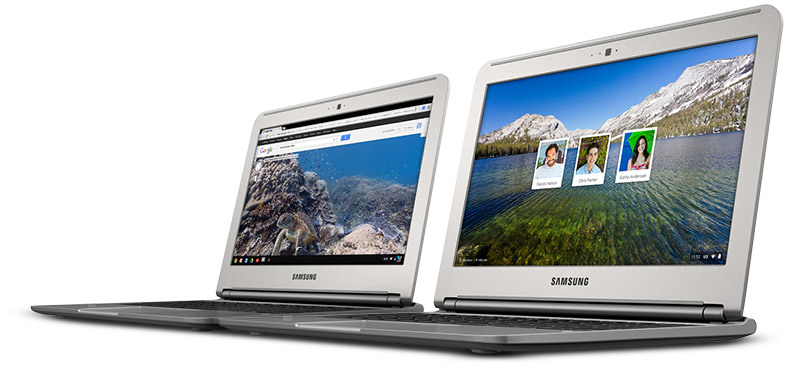 Perfect for sharing
Students can share a single Chromebook, yet have a personal experience just by signing in. With multi-user support, each person can easily access their own files, apps and settings.
Multiple profiles, made easy
Multiple logins allow you to share your Chromebook easily and securely with classmates, friends and family. Everyone gets their own personalised apps, settings, and bookmarks when they log-in.
Guests welcomed
Guest Mode allows others to use a Chromebook without a user account. Guests cannot access any data stored on the Chromebook, and all of their browsing history will be deleted when they finish their session.
Share away
With security built-in, students and teachers can share their Chromebook with others without fear of common computer problems like accidental software installations, malware, or altered settings.
Hassles not included
Chromebooks are designed to help you get everyday things done -- faster, easier, and safer. They boot up in seconds, never slow down, and require no ongoing maintenance. So students and teachers can do more and worry less.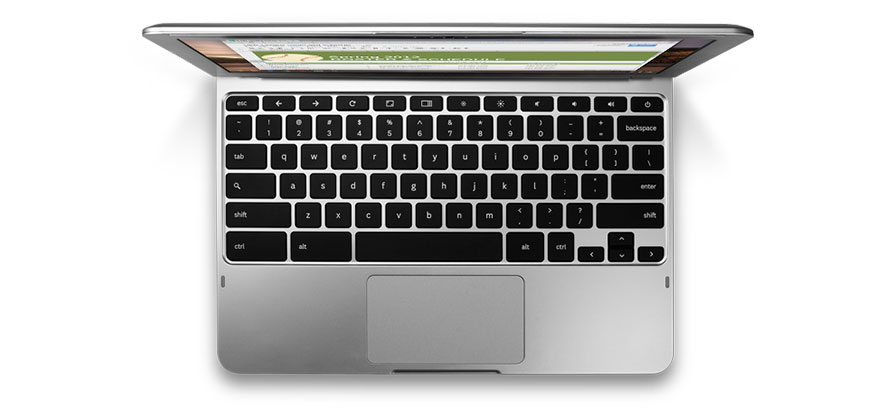 No waiting
Chromebooks boot up in less than 10 seconds, and resume instantly. Unlike other computers Chromebooks avoid the bloat of old software and don't slow down over time.
No maintenance
With automatic updates, Chromebooks download and install security and software updates so you don't have to. No more hours wasted on installing patches.
No worries
Chromebooks have multiple layers of security to keep them safe from viruses and malware without any additional security software. With Google Drive, all files are backed up online, safely and securely, even if the Chromebook accidentally takes a swim.