Guest judges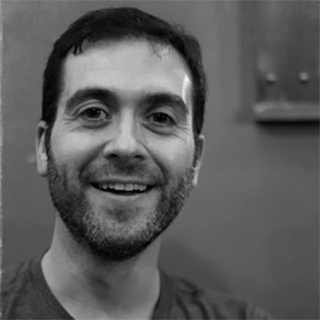 Tomm Moore
Co-founder and Creative Director of Cartoon Saloon
Read biography
Cartoon Saloon was founded in 1999 by Tomm Moore, Nora Twomey and Paul Young, who met whilst studying animation in Ballyfermot Senior College Dublin.
Over the company's history, Tomm has worked as Director, Art Director, Storyboarder, Animator and Illustrator on a range of projects from commercials to service work for feature films and TV series, as well as a number of short film projects.
Tomm has directed 2 universally successful feature films. The Secret Of Kells (Best Animated Feature Nominee: Academy Awards®) and the spiritual follow-up, Song of the Sea. Song is enjoying great success since it's release in the USA and Canada in Dec 2014. The Oscar ® nominated film is due for release in Ireland and UK on July 10th 2015.
Tomm also directed the "On Love" segment for The Prophet, a feature animation produced by Salma Hayek based on one of the best-selling books of all times. This is due for release later this year.
Tomm is dividing his time between the development of his latest project "Wolf Walkers" and pre-production on The Breadwinner. This feature film, based on the best selling novel by Deborah Ellis will be in production later this year.
Tomm Moore received the Directors Guild Of Ireland and America Finder's Series Award in 2008 and European Director of the year at the Cartoon Movie in 2009.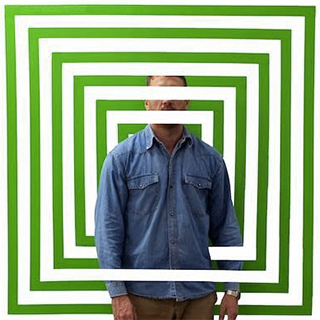 Maser
Artist
Read biography
Maser is an artist originally from Ireland, now living in the USA.
As early as 1995 under the moniker 'Maser', he began painting graffiti on the streets of Dublin, where he soon earned the respect of other graffiti artists in Ireland and throughout Europe for his unique abstracted style. After studying Visual Communication at Art School in his home city, he went on to establish himself as one of Ireland's leading visual artist working in the urban environment.
His early work, such as 'They Are Us' Project (2010) was strongly influenced by typography, letterforms and sign painting, but soon after 2010 his style gradually began to transition towards graphic representation and geometric abstraction. His works demonstrate unassuming techniques emphasizing simplicity of form.
Since 1995 his passion and drive has awarded him the opportunity to paint walls across many countries, including; Ireland, UK, Austria, Germany, Denmark, France, Netherlands, Belgium, Czech Republic, Slovenia, Spain, Sweden and the United States.
His large scale mural work and his collaborations with artists such as musician Damien Dempsey, TED prize winner - JR, Connor Harrington, and Fintan Magee have won him notoriety not only in the graffiti world, but also have helped establish him in the contemporary art world. Most recently he was invited as one of 11 selected artists to produce a film to accompany the songs on U2's 13th studio album 'Songs of Innocence'.
In recent years his commercial work has allowed him explore new mediums and produce works not only on walls but now canvas, video and large scale 3D installations.
In 2013 he worked with Tandem Press at the University of Wisconsin-Madison, Wisconsin, USA to create an edition of fine art prints, which were recently exhibited at IFPDA Print Fair 2014, New York, Ink Miami and Expo Chicago.
He recently completed an installation in Munich for Photography Playground and is currently painting at The Unexpected festival in Fort Smith, Arkansas.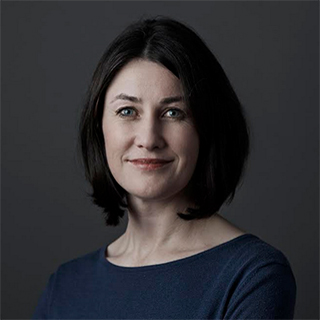 Aideen Howard
Director of the Ark
Read biography
Aideen Howard is the Director of The Ark, a Cultural Centre for Children. The Ark is dedicated to giving children access to excellent experiences in art and culture and has a year round programme for children from 2-12.
Aideen was Literary Director of The Abbey Theatre from 2006-2015 where she had responsibility for commissioning new plays and supporting new playwrights. There she commissioned Ireland's leading established and emerging writers and developed more than 30 new plays for the Abbey and Peacock stages. She is editor of Irish Shorts: New Plays from the Abbey Theatre published by Nick Hern Books and is the Chair of the Advisory Board of the Irish Theatre Institute.
Aideen was the first Artistic Director of Mermaid Arts Centre, Bray, where she programmed and ran a multi-disciplinary arts venue including a programme for children. There, she collaborated and co-produced with The Ark on a number of projects. She has also worked as literary consultant to Arts Council projects and as dramaturg at the Abbey Theatre. In 2014 Aideen curated the poetry programme of the Mountains to Sea Festival in Dun Laoghaire. Aideen holds an MA in Drama from UCD and a BA in English and German from Trinity College.