Features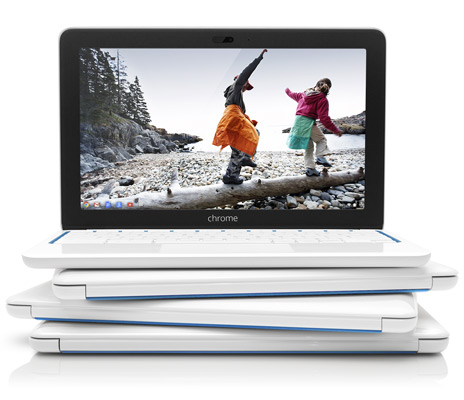 For working on the go
Write a report in Google Docs or put the finishing touches on a video project. The HP Chromebook 11 has 6 hours of battery life, slips easily into a bag, and weighs just over 2 pounds – so it's equally comfortable at work or on the go.
For less down time, more productive time

The HP Chromebook 11 is easy to use – there's no clutter, no waiting, and no nagging. It starts up in seconds, automatically stays up-to-date (and resists viruses) without interrupting you, and is powered by a micro-USB charger which can also be used to juice up your Android phone or tablet.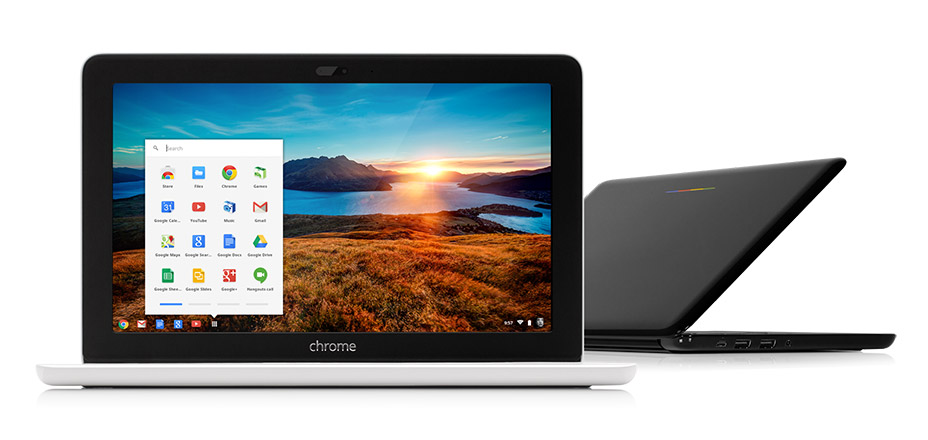 For the best of Google
Video chats are loud and clear on digitally-tuned speakers. Videos shine on the brilliant screen. Your favorite Google apps are
built-in, and there are top business apps in the Chrome Web Store.
Key Specifications
11.6" (1366 x 768) display
0.69" thin - 2.3 lbs / 1.04kg
Up to 6 hours of battery

1

Exynos 5250 GAIA Application Processor
100 GB Google Drive Cloud Storage

2

with 16GB Solid State Drive
Micro USB for 15.75W charging and SlimPort video out
Built-in dual band Wi-Fi 802.11 a/b/g/n
VGA Camera
2 x USB 2.0
Micro-SIM slot (3G and 4G/LTE model only)
Bluetooth® 4.0
1

Battery life may vary based on usage or other conditions.

2

100 GB of free storage is valid for 2 years, starting on the date you redeem the Drive offer. Learn more