Features
Best of Google
Your favorite Google products are built-in like Search, Gmail YouTube, and Hangouts so you can work, play, and do whatever you want, right out of the box. It updates itself automatically and comes with virus protection. No extra software (or worrying) required.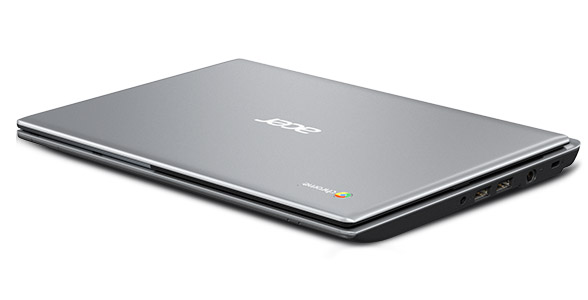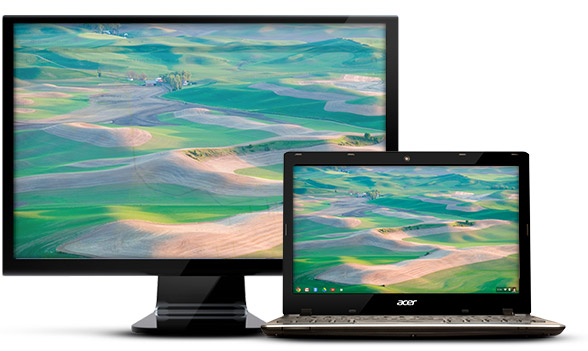 Play the way you want
Games and videos come alive with its 11.6" high definition display. You can also connect it easily to external monitors and displays with HDMI and VGA outputs and multiple USB ports.
Stay connected
The Chromebook helps you stay connected wherever you go with dual band Wi-Fi and 12 free Gogo Inflight passes. It also has offline apps like Gmail and Google Docs for the rare times that you're disconnected from the web.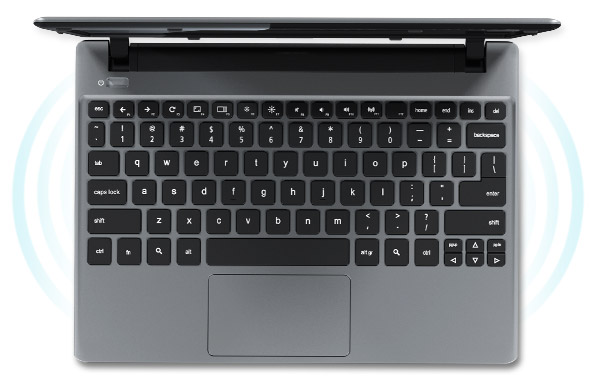 Key Specifications


Audio input / output
USB ports
Power
Kensington lock
Ethernet
VGA
HDMI
USB port
11.6'' (1366x768) display

1 inch thin – 3 lbs / 1.4 kg

Up to 4 hours of battery

1

Dual-core Intel® Celeron® Processor

100 GB Google Drive Cloud Storage

2

with 16GB SSD
Dual band Wi-Fi 802.11 a/b/g/n and 10/100/Gigabit Ethernet

HD Camera

3x USB 2.0

1x HDMI Port, 1x VGA port

2-in-1 memory card slot (SD, MMC)
Other specifications are available for this model, please check retailers for availability.