Turn online shoppers into in-store customers.
Show local shoppers your in-store product availability for the items they're looking for, at the moment they search on Google.
Benefits
Show off your store inventory online, 24/7.
Bring online shoppers into your store with local inventory ads. They display your product availability to people who are searching nearby for the things you offer. By clicking your ad, those shoppers will visit a Google-hosted page for your store where they can view your inventory online, view store hours, get directions, and more.
kayak accessories
kayak trailer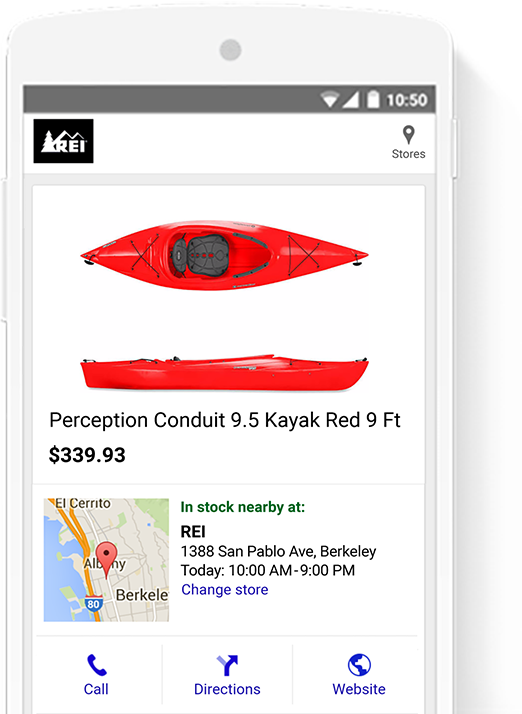 Benefits
Marketing you can measure.
With Google's measurement solutions, you'll be able to gauge the impact your ads have on increasing foot traffic and in-store sales.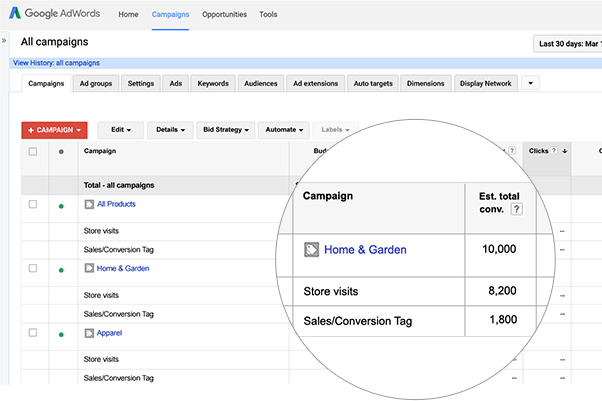 Success stories
Our customers.
In retail, you can't think about the mobile phone as a threat. You have to think of it as a magnet to draw that client into the store.
Bridget Dolan
VP Interactive Media, Sephora