Make your ads stand out
Set your ad apart. Highlight reviews, ratings, promotions and drive more qualified traffic to your site.
Customer Reviews
Let your customers do the talking.
With Google Customer Reviews collect valuable customer feedback and earn seller ratings that will show up on your search ads and on Shopping Ads.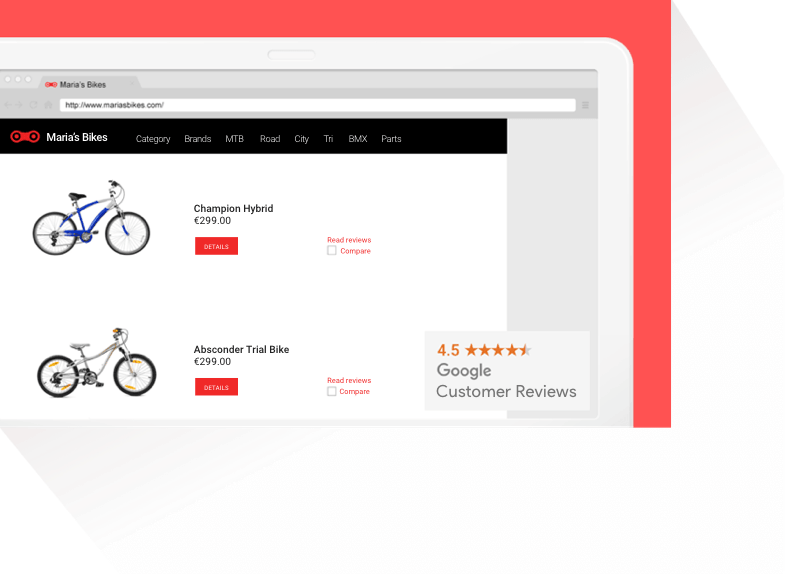 AdSense for Shopping
Put your site to work.
Earn money from ads while helping shoppers find what they're searching for. AdSense lets you host Shopping Ads ads on your site, and earn revenue whenever someone clicks on an ad.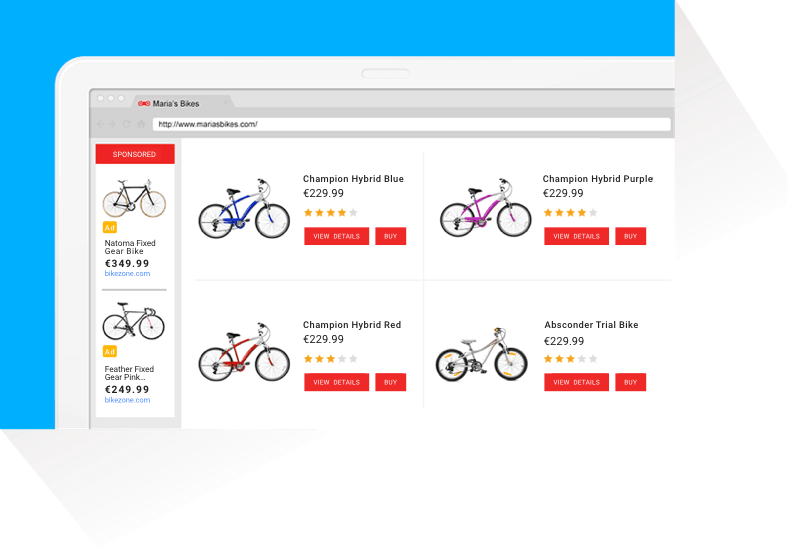 Explore more retail solutions to build your business.